Norway profile - Media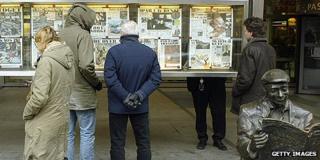 Private TV and radio outlets compete with public NRK for listeners and viewers.
TV 2 Group is Norway's biggest privately-owned media company and it operates the top commercial TV network.
Schibsted, the publisher of Aftenposten and mass circulation VG, is one of Scandinavia's leading press groups. Telenor is a leading Nordic broadband, telecoms and TV provider.
Norwegians are among the world's most avid newspaper readers. Most of the press is privately-owned and openly partisan.
Reporters Without Borders ranked Norway in first place in its 2018 World Press Freedom Index. It said the media are free and journalists do not face censorship or political pressure.
By December 2017, more than 5.3 million Norwegians were online - just over 99% of the population (InternetWorldStats). Facebook has by far the biggest share of social media traffic.
The press
Television
Radio