'Singled out' Breivik survivor tells of trial necessity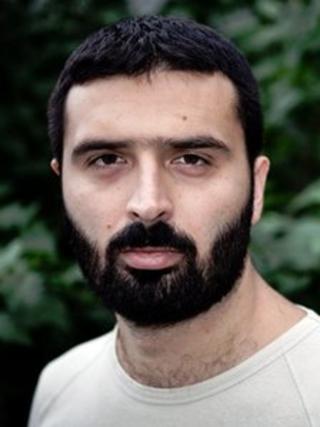 Many of the surviving victims of mass killer Anders Behring Breivik have come to Oslo to follow the trial against him. But for some his evidence on Tuesday became particularly personal.
Ali Esbati escaped Anders Behring Breivik's murderous rampage on Utoeya island by running for his life.
The gunman had found him and others hiding, and told them they were safe and could come to him. But Mr Esbati quickly realised something was wrong.
"Almost simultaneously he started raising his gun, and I instinctively turned around and ran. I was quite sure that I would be hit, and I remember clenching the muscles in my back, waiting to be hit."
Ali Esbati was one of the survivors who came to watch and listen to Breivik's account of why he carried out the attacks in Oslo and on Utoeya, as he took the stand in the Oslo District Court.
For Mr Esbati it would be an even more personally upsetting experience than he had anticipated.
'Traitors'
Anders Behring Breivik had mentioned Mr Esbati's partner, journalist Marte Michelet, by name to police interrogators soon after he was apprehended on the island.
"Her preferred field of writing is issues of racism and Islamophobia," explains Ali Esbati.
"[Breivik] mentioned the fact that she was on [Utoeya island] as a lecturer on Wednesday the 20th [two days before the shooting], as sort of an example of what a corrupt and extremist organisation the Social Democratic Youth was, to invite such a person to 'indoctrinate' them."
By the time of the attacks, she had returned home. Immediately afterwards, the couple were taken to a safe house for their protection and now live in Oslo.
Breivik told the court he considered himself to be living in and fighting against a Marxist dictatorship, headed by the Labour Party, which was destroying what he called the indigenous population.
He again used Ali Esbati, Marte Michelet and their now newly born daughter as examples of what he called the wrecking of Western values and society.
"He said that she was a traitor, and that she was an extreme Marxist. Also that she wants to contribute to dissolve the Norwegian people. He mentioned as one of the points of evidence that she was a traitor, that she has a kid with me."
Ali Esbati was born in Iran and moved to Sweden as a child. He now lives and works in Oslo.
He explained to the BBC why he felt it was very important to be in court.
"It's an historic event that I have personal proximity to, and I would be very curious to hear him directly, to see what he has to say about why he did it."
Media coverage
The court has decided not to broadcast Breivik's evidence, so as not to give him a platform for his extremist views. The media is free to write what he says.
Yet Ali Esbati feels it would have been right to also broadcast all the defendant's evidence.
Partly because it is important to hear Breivik's reasoning, but also because his views can be found elsewhere in Europe.
"These views are extreme but unfortunately to a growing degree they have been normalised and moved into the mainstream of European political debate - the idea that Muslims are problematic per se, the proposition that there are war-like situations in European countries and that we should take political action against that," Mr Esbati said.