Portugal's commercial TVs have a lion's share of the viewing audience, and provide tough competition for the public broadcaster.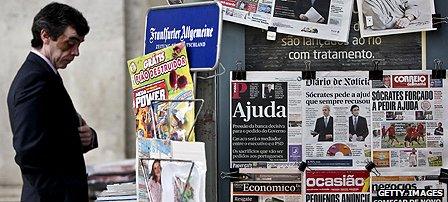 Public TV is operated by RTP. The main private networks are TVI and SIC. Multichannel TV is available via cable, satellite, digital terrestrial and internet protocol TV (IPTV). Cable is the dominant platform.
The public radio, RDP, competes with national commercial networks, Roman Catholic station Radio Renascenca and some 300 local and regional outlets.
Press freedom is guaranteed under the constitution. Defamation is a criminal offence but prosecutions are rare, says Freedom House.
There were 8 million internet users by December 2017 (Internetworldstats). Facebook is the leading social media platform.