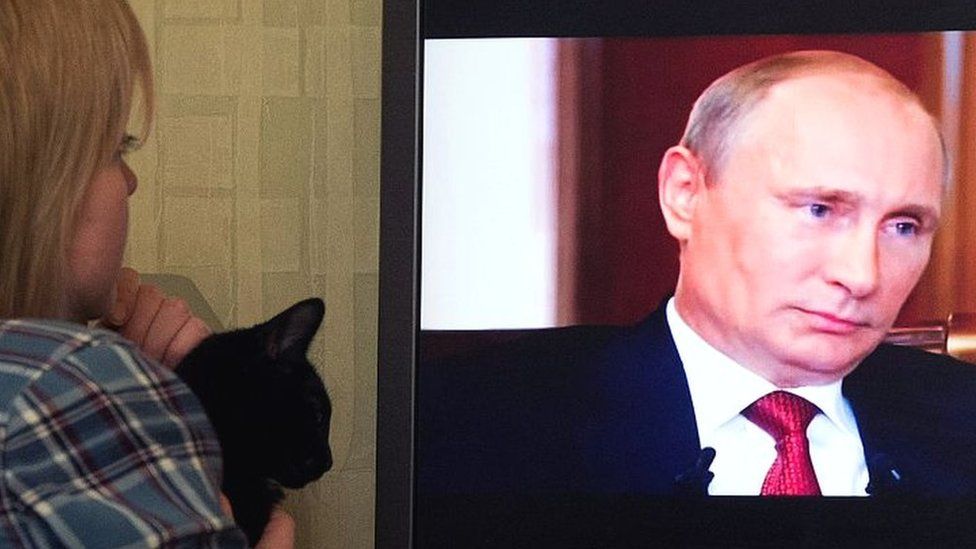 Since the start of the invasion of Ukraine in February 2022 nearly all independent media outlets in Russia have shut down, been forced to close, or have left the country to operate from exile.
Top state-controlled domestic TV channels have cleared their schedules for current affairs programmes spreading anti-Ukrainian, anti-Western material.
There appears to have been a halt to TV's long-term decline as Russians' most-preferred source of news
New laws have brought in terms of up to 15 years in prison for spreading "knowingly false" reports about the "special military operation" and the foreign activities of Russian state bodies
Meta was designated an "extremist organisation" and outlawed; the use of Meta-owned Facebook and Instagram is now permitted only if the user is not engaged in illegal activity.
Earlier, 2021 saw an unprecedented crackdown on independent and opposition media and journalists, with the increased use of controversial "foreign agent" and extremism laws, forcing journalists to leave the country.
Also that year, the Kremlin-linked insurance firm Sogaz and Gazprom-Media took control of the digital giant VK, which runs Russia's most popular social network.
The Kremlin's control over mass media in Russia, including online media, is near complete, and war and other foreign news-related content on popular Russian online platforms is broadly in line with the state's messaging.
There were 124 million internet users by July 2022, 85% of the population (Worldinternetstats.com).