San Marino profile - Leaders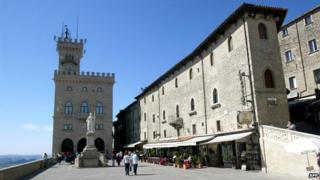 San Marino's constitution provides for a parliamentary style of government.
The 60-member Great and General Council is elected every five years. It is headed by two captains-regent, who are elected by the council every six months and act as heads of state for that period.
The 10-member Congress of State is elected by the Great and General Council and exercises executive power.