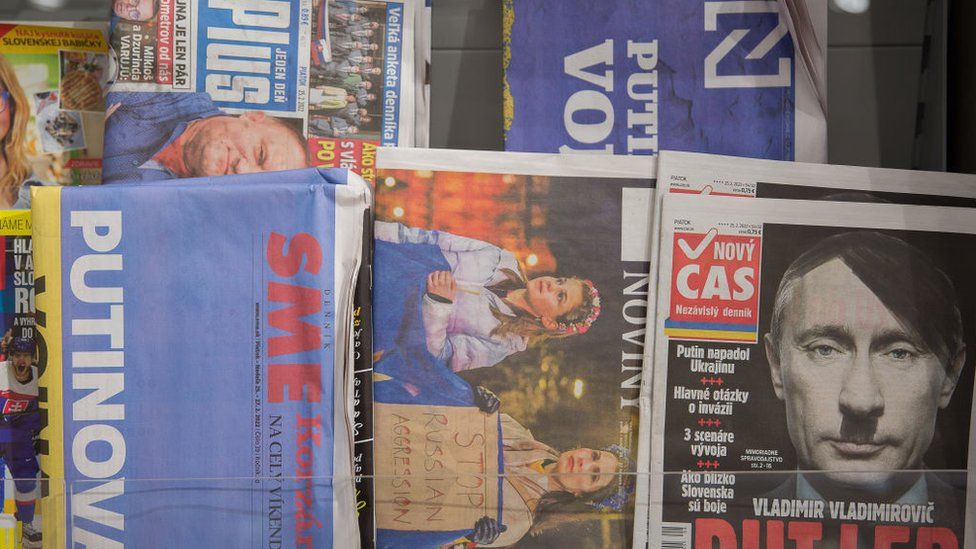 Established private TV stations Markiza and Joj are the market leaders. Radio and TV Slovakia (RTVS) is the public broadcaster.
The media are generally "free and independent, despite substantial pressure on journalists exerted by both from the government and from outlets' owners", says Freedom House in its 2017 country report.
Reporters Without Borders (RSF) says that the 2018 murder of journalist Jan Kuciak from the Aktuality news website "triggered an unprecedented political earthquake".
"In the absence of strong institutions that could protect them, Slovakia's journalists are increasingly exposed to all kinds of harassment, intimidation, and abuse," the organisation says.
Many outlets are directly or indirectly owned by Slovak financial groups Penta and J&T. All the major newspapers are privately-owned. The best-selling daily is the tabloid Novy Cas.
There were 4.6 million internet users by December 2021, comprising 84% of the population (InternetWorldStats.com). Azet.sk is the leading online portal.
Facebook is the most popular social network, followed by domestic platform Pokec.sk.