Denmark arrests three over 'terror plot'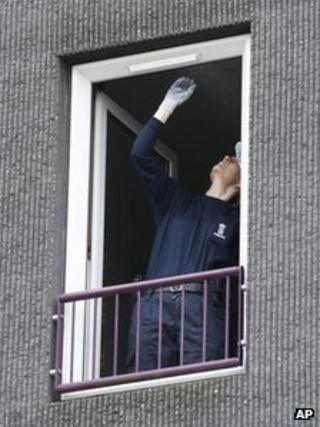 Three men have been arrested in the Danish capital Copenhagen on suspicion of plotting an "act of terror", the intelligence agency PET said.
The men were facing preliminary charges of possessing illegal firearms and ammunition, and will go before a court on Saturday, it said.
Related searches were also under way in the Copenhagen area, officials said.
The arrests come as four men are tried for allegedly plotting a shooting rampage at the offices of a newspaper.
The paper, Jyllands-Posten, sparked outrage in some quarters in 2005 when it published pictures of the Prophet Muhammad, and its property or staff have since been the targets of several attempted revenge attacks.
PET said Friday's arrests took place at two addresses in the Danish capital.
The men were described as a 22-year-old Jordanian citizen and a 23-year-old Turkish citizen - both resident in Denmark - and a 21-year-old Danish citizen resident in Egypt.
As well as facing charges for firearm possession, PET said the men were "suspected of having been in the process of preparing an act of terror.
"The investigation will establish whether possible terror threats have been addressed and averted by the arrests."