Irish secondary students to learn Chinese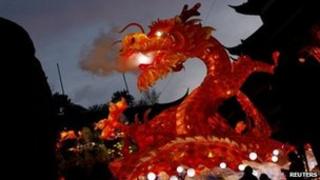 A growing number of students in the Republic of Ireland are studying Chinese culture and language.
As Ireland struggles out of a deep recession, it is looking to adapt to a new world order.
The subject is being offered to younger pupils and will be included as a final year subject in due course.
The new study module has been piloted in 20 schools in Ireland. More than 50 schools have signed up to deliver it.
The programme has been developed by the National Council for Curriculum and Assessment with the Confucius Institute at University College Dublin.
It is designed so that Irish teachers can deliver it, supported by online and other materials.
A short course will be offered to younger secondary school students in 2014.