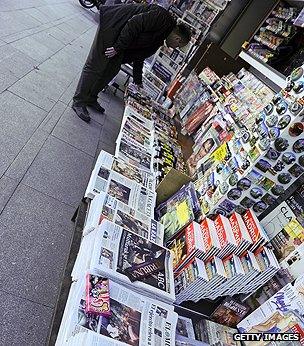 Spain's public broadcaster RTVE competes with large and established commercial operators.
TV is the main news medium and satellite and cable are popular digital platforms.
Home-produced dramas, reality shows and long-running soap operas are staple fare on primetime TV.
Regional TV networks are operated by their respective governments and there are many local stations. Movistar+, owned by telecom firm Telefonica, is the biggest pay TV provider.
There is a free press that investigates high-level corruption, says US-based Freedom House. But the organisation raises concerns about the concentration of media ownership and what it says is political interference in public media.
There were nearly 43 million internet users by December 2017 (Internetworldstats.com). Facebook is the leading social media platform.