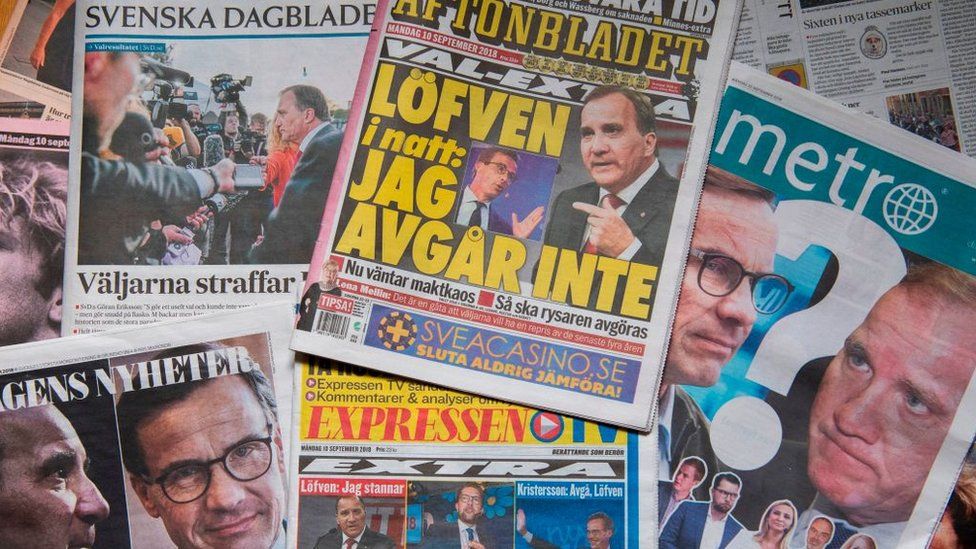 Sweden is a major force in Scandinavian media and is home to regional media giants Bonnier and Modern Times Group (MTG).
TV remains the most popular medium, with radio and online media at its heels.
Public Sveriges Television's (SVT) main competitor is privately-owned TV4. Most households have multichannel TV.
Public Sveriges Radio runs national and regional networks. Some privately-owned radio networks have national coverage.
The government subsidises newspapers regardless of their political stance. Papers tend not to have formal links to a political party. Instead, they are described in terms such as "independent liberal" or "independent conservative".
Swedes have traditionally been avid newspaper readers, but the press is under pressure from digital rivals. Sweden rates highly for media freedom.
There were 9.6 million internet users by December 2021, comprising 96% of the population (Internetworldstats.com). Facebook is by far the most popular social media platform.