United Kingdom profile - Leaders
Head of state: Queen Elizabeth II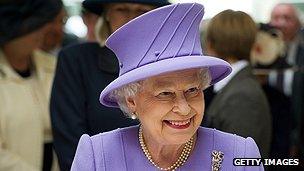 Her Majesty Queen Elizabeth II ascends to the throne of the United Kingdom of Great Britain and Northern Ireland in 1952 on the death of her father, George VI.
She is the longest serving head of state, reigning over 16 independent countries including Canada and Australia.
As a constitutional monarch, her role in the legislative process is largely ceremonial.
Prime minister: Theresa May
Theresa May became prime minister in July 2016 on the resignation of her predecessor and fellow Conservative, David Cameron, in the wake of a referendum vote for Britain to leave the European Union.
Mrs May backed Mr Cameron's support for Britain to remain in the EU, but now must oversee its exit before the next general election in 2020.
She served as home secretary in both of Mr Cameron's governments, the 2010-2015 Conservative/Liberal Democrat coalition and the 2015-2016 Conservative majority administration, acquiring a reputation for combining firmness on security with a relatively liberal stance on social issues.
David Cameron had sought to ease tension within the Conservative Party in 2013 by proposing a referendum on whether to leave the European Union, in the face of opposition from both the Liberal Democrats and opposition Labour Party.
Apart from the EU departure negotiations, Mrs May faces the tasks of trying to sustain a fragile economic recovery amid European and global financial uncertainty, and preserving the unity of the country following a strong showing for the Scottish National Party at the 2015 election and a solid Scottish vote to remain within the European Union.
In order to strengthen her position, Mrs May called an early parliamentary election for June 2017, but a poor campaign and strong support for the opposition Labour Party among young voters left the prime minister head of a fragile minority government.
She managed to reach a confidence and supply agreement with the main pro-British party in Northern Ireland, the Democratic Unionists, but her personal future remains in doubt.