Wounded Breivik survivor Lars Groennestad testifies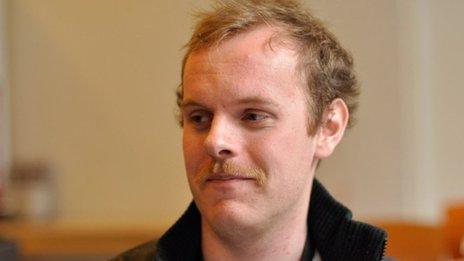 Lars Groennestad, now a 20-year-old chemistry student, is one of several witnesses who were wounded by Anders Behring Breivik but survived to confront the killer in court.
When Breivik shot Mr Groennestad, the bullet punctured one of his lungs and narrowly missed his spine. On Monday, the student testified in court while the man who tried to kill him sat a few metres away. He spoke to the BBC's Lars Bevanger afterwards.