US rendition 'torture' case heard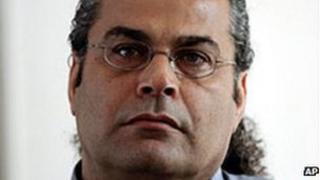 A German man who alleges he was subjected to "extraordinary rendition" by the CIA has taken his case to the European Court of Human Rights.
Khaled al-Masri claims he was abducted in Macedonia in 2003 and flown to a US detention centre in Afghanistan, where he says he was tortured.
He wants Macedonia to recognise its part in the alleged kidnap.
Mr Masri has already brought several cases against the US and German authorities, without success.
An attempt to sue the 13 CIA agents in the US courts failed, and a later approach to the German authorities to request their extradition was dropped.
His case is still pending at the Inter-American Commission on Human Rights.
Lebanese-born Mr Masri claims he was abducted in Skopje, capital of the Former Yugoslav Republic of Macedonia, and detained for five months in Afghanistan.
He says four of those months were spent in a secret prison outside Kabul, nicknamed the "salt pit".
During the flight to Afghanistan, he was stripped, beaten, shackled, made to wear nappies and drugged, he says.
He says his ordeal ended when he was eventually dumped on a road in Albania after the Americans realised they had got the wrong man.
Speaking to the BBC in 2007, he said he had been traumatised by the experience.
His case is now being heard by the Grand Chamber of the European Court of Human Rights - the highest level of the court.
It will take several months to consider whether Macedonian agents kidnapped Mr Masri, and if they did, whether they knew what would happen to him when they handed him over to the US authorities.