Book rental scheme in Republic of Ireland 'could cut bills'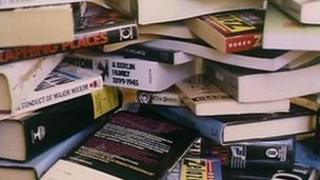 Book rental schemes in schools in the Republic of Ireland could reduce family book bills by up to 80%, a report has indicated.
Compiled by the Department of Education, the report suggested that more than three quarters of primary schools operated such a scheme for pupils.
There has been a low response rate for secondary schools to get involved in the rental scheme. This has been criticised by the National Parents Council.
Spokesperson Jackie O'Callaghan said that the book rental scheme in post primary schools was "in operation up to junior cycle" (GCSE).
Speaking on RTÉ's Morning Ireland she said that at senior cycle, which is equivalent to A'Level, there was a "continuous change" in the books being used and for that reason pupils could not have a store of books.
Ms O'Callaghan said that Athlone Community College in County Westmeath operated a book rental scheme from first year to leaving certificate.