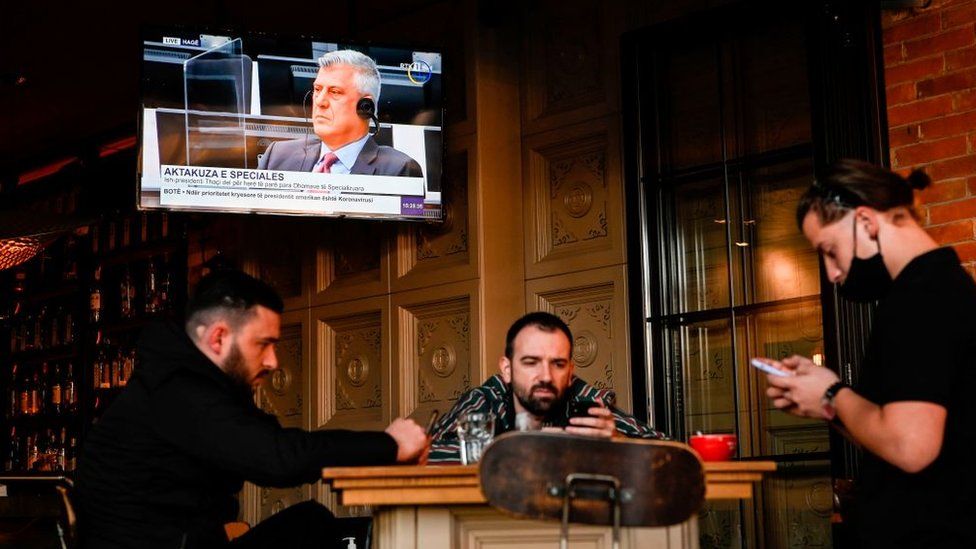 Kosovo has a large number of media outlets in proportion to its population. The advertising revenues on which they depend are often not enough to generate a profit and there is little foreign or domestic investment.
TV is the most popular medium. Of the 20 licensed stations, three broadcast nationally. Most homes have cable, meaning that Kosovo-based stations have strong competition from popular Albanian networks.
Public broadcaster RTK was set up as an editorially independent service. Its flagship TV bulletin is a key news source.
The market for print newspapers is in decline and faces strong competition from the internet. The combined circulation of the five daily print publications is estimated to be a little over 12,000 copies.
The constitution protects free expression, but media are affected by political interference, corruption, and financial pressure, says US-based Freedom House. The group describes the media environment as "partially free".
There were 1.69 million internet users by July 2022, comprising 90% of the population (Internetworldstats.com). Facebook is the leading social network with 1.1 million users, followed by YouTube.
Online media are increasingly taking over as a main source of news, especially with a recent drift by some print media to online-only publication, and investors focusing on news portals rather than broadcast media.