Pfizer laying off 177 staff at two plants in Cork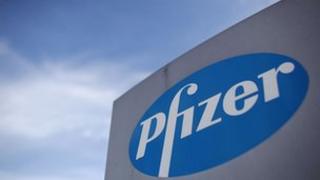 The pharmaceutical company Pfizer has confirmed that 177 jobs are to go at its two plants in County Cork.
Staff were told at a meeting on Wednesday morning. The company employs 4,000 people in Ireland - 900 in Cork.
Pfizer has seen a 19% drop in profits in the first quarter of the year - mainly due to falling global sales of its cholesterol drug Lipitor.
The patent for the drug has recently expired in the United States and Europe.
A number of Pfizer's other drugs have also come off patent or are about to do so, which has also had an impact on the company's revenues.
It is because of the falling revenues that concern has arisen over the jobs at Little Island and at Ringaskiddy in County Cork.
Pfizer is one of the most successful and longest-established multi-nationals operating in Ireland.