Man arrested in Italy for Brindisi school bomb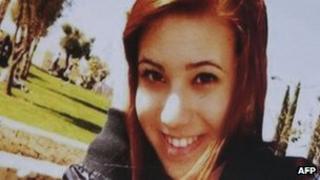 Police have arrested a suspect in the bombing of a school in Italy last month, in which a 16-year-old girl was killed, local media says.
The Italian news agency Ansa said the suspect was a 68-year-old petrol pump attendant who may have a grudge against the principal of the school in the south-eastern city of Brindisi.
A remote-controlled bomb at the school gates went off as students arrived.
Melissa Bassi was killed and five others were wounded in the blast.
After initially suggesting there may be a link to the mafia, police later said the perpetrator was likely to be a lone attacker.
According to reports, the principal used to teach in the town the suspect comes from - Lecce, 30 minutes drive to the south.
Police said they had interviewed 1,400 people and carried out 32 searches during the investigation.