German police issue pictures of mystery 'forest boy'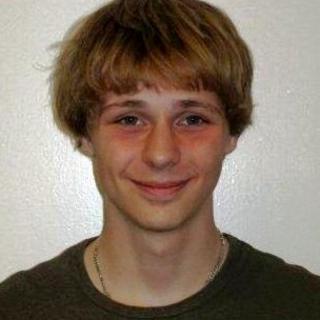 German police have issued photographs of a teenager who appeared in Berlin last year saying that he had been living in the woods for five years.
They hope the images will help them establish the identity of the teenager, who has only given them a date of birth and said his first name is Ray.
He told police he and his father went to live in the woods after his mother died in a car crash when he was 12.
He said he left the woods after his father died and he buried his body.
But police have said they have many doubts about his story and unanswered questions about the chain of events that led to him arriving outside Berlin's city hall in September last year.
At the time he spoke only English and a few words of German.
'Not far from civilisation'
"Who knows the person shown in this picture? Who can give any information about his identity? Who can give any information about the person's possible relatives?" a Berlin police statement said.
They said they been unable to find his father's body, or any records of a fatal car crash that corresponded with Ray's account of his mother's death.
Police estimate that Ray is between 16 and 20 years old. They said that, apart from a series of small scars on his face, he appeared to be in good health.
After a brief period with Berlin's emergency youth services, Ray was placed in an institution for assisted living and assigned a legal guardian.
Officials said he has quickly picked up the German language and adapted to city life and technology, using a laptop and his mobile phone comfortably.
"Everything gives the impression that he was not far away from civilization for years," police spokesman Thomas Neuendorf said.