Greece austerity: How far still to go?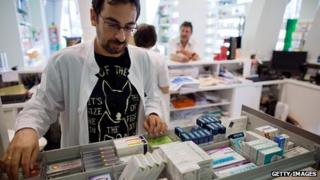 Greece is racing against time to enact profound changes to its economy, so as to reduce its debt mountain, clean up its public finances and avoid having to quit the eurozone.
These changes are dictated by tough and controversial conditions set by the EU and IMF in return for two massive bailouts. The first, agreed in May 2010, totalled 110bn euros (£89bn; $139bn). The second, in March this year, totals 130bn euros.
So what progress has Greece made with these austerity reforms and what still needs to be done?