Ex-France Telecom chief Lombard probed over suicides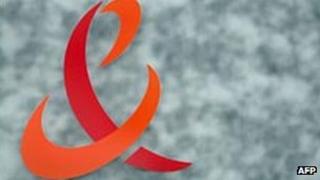 Authorities have placed the former head of France Telecom Didier Lombard under formal investigation for harassment.
The probe relates to the suicides of over 30 employees in 2008 and 2009 when Mr Lombard was in charge.
The launching of a formal investigation is the last stage before charges are brought in the French legal system.
Mr Lombard wrote in Le Monde that restructuring at the company may have upset employees, but challenged the idea it caused the suicides.
Mr Lombard, who was forced to step down from his position in 2010, is not being held in custody, but has had to pay bail of 100,000 euros ($125,000).
When Mr Lombard became chief executive of France Telecom in 2005 he presided over an efficiency drive in which tens of thousands of jobs were cut.
The suicide rate at France Telecom was no higher than the national average, but the deaths attracted huge media attention, the BBC's David Chazan in Paris reports.
Many of those who killed themselves left notes blaming pressure from management, our correspondent adds.