Russia mother jailed for putting baby on motorway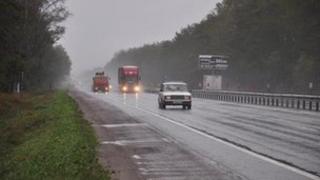 A young Russian mother has been sentenced to eight years in jail for putting her baby on a motorway in the hope he would be run over.
A court in Moscow heard that Elena Osina, 24, had grown tired of caring for the nine-month-old child after her boyfriend moved out.
The baby was rescued by a passing motorist and has since been adopted.
Osina's younger brother was given the same sentence for helping her. Both had admitted to attempted manslaughter.
Investigators said that Osina and her brother, 21-year-old Alexander, had watched from nearby after putting the baby on the four-lane highway on the outskirts of Moscow in May 2011.
A passing motorist stopped soon afterwards after spotting the baby and thinking it was a dog or kitten. Investigators said it was a miracle that the child had escaped unharmed.
After the verdict, she told Russia's Channel One she believed the sentences were too harsh, AP news agency reports.
"Everyone can make a mistake," she was cited as saying.