Fall in planning applications in the Republic of Ireland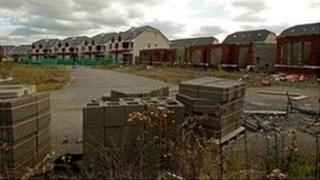 There has been a decrease in the number of planning applications being filed in the Republic of Ireland over the first six months of the year, according to a report.
The National Housing and Construction Index shows a 19% fall in applications.
It also found that commencement notices, which are filed just before building starts on a new project, had decreased by 7%.
The report also suggests that despite the falls already felt within the construction industry over the last five years in Ireland, activity levels are still falling,
The nationwide index compiled by link2plans shows there were just over 10,000 planning applications filed with local authorities between January and June - a fall of almost a fifth for the same period last year.
Only counties Cavan, Cork and Westmeath showed any increase in commencements.
The survey suggests Dublin is faring better than other parts of the country.
Figures show there was a drop of only 2% over the first half of the year.
Some parts of the country, have seen a decrease of up to 40%, in both planning applications and commencements.