Pettigo hosts Irish sheep dog trials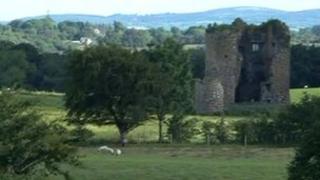 Several thousand spectators have gathered in County Donegal for the the Irish National Sheep Dog trials.
The 2012 trials are being held at Glebe Farm on the grounds of Castle McGrath in Pettigo from 9 to 11 August.
About 150 competitors are aiming to qualify for the International and Supreme competitions in Cardiff in September.
The trials began on Thursday morning, and the event also features sideshows and family entertainment.
Organiser Allistair Lyttle said the competitions were an exciting spectacle.
"It's a battle between man and beast," he said.
"You tame the wild beast and train them to fetch sheep and drive them away, as well as getting them to do general farm work."