Michael Dwyer's family want UN probe into Bolivia killing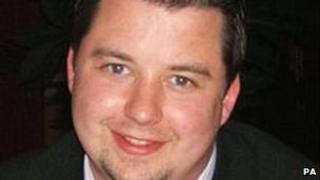 The family of an Irishman shot dead in Bolivia over an alleged plot to assassinate the president are to press United Nations officials for an investigation into his killing.
Michael Dwyer was killed by an elite police unit in a room of the Hotel Las Americas in Santa Cruz in April 2009.
Two other men also died, while another two were arrested at the scene.
The Dwyer family dispute the claim by Bolivian police that there had been a shoot-out with the men in the room.
They claim the 24 year old, from Ballinderry in County Tipperary, was shot while he slept.
The Dwyer family also reject the claim by Bolivian authorities that Mr Dwyer was part of a terrorist plot to assassinate the country's president, Evo Morales.
On Thursday, members of the Dwyer family will meet UN officials in Geneva attached to Christof Heyns, Special Rapporteur on ex-Judicial Killings, to call for an inquiry.
In a statement, the Dwyer family said they were "gravely concerned" that the men who were arrested on the night of their son's killing had been held for three years without trial and and that the "time-lag adds to the urgent need for an international investigation".
During the meeting, the family will present the findings of a post-mortem examination conducted by the Irish state pathologist Dr Marie Cassidy, as well as an independent report by UK forensics expert, Keith Borer, which both indicate that Michael was shot in the heart.
The Dwyers first made a submission to Mr Heyns in September 2010 and called on him to begin an investigation into the killing.