NI crime writers Stuart Neville and Sam Millar clash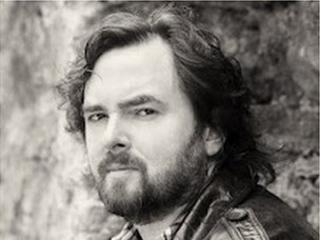 Two top crime writers are engaged in a row over "sock puppetry".
Stuart Neville, from Armagh, author of The Twelve, used his blog to tackle Belfast writer Sam Millar, who penned On the Brinks.
Neville pointed to reviews on the Amazon website in which he claimed Millar used fake identities to laud his own books and put down other writers.
But Millar said he had never written a review using the fake names Cormac Mac, Noir Fan, Crime Lover and Crime Queen.
The website gives Millar books five stars and some other writers negative reviews.
They're all Millar, claims Neville, who has accused his rival of sock puppeting - when authors take on pseudonyms to laud their own books in online reviews or to do down the opposition.
In the increasingly competitive world of publishing, the onus is being placed on writers to sell their own books.
At the weekend, best-selling crimewriter R J Ellory admitted using pseudonyms to write glowing reviews on the Amazon book website while criticising his rivals with bad reviews.
He apologised for "a lapse of judgement" amid a storm of condemnation from writers over the unfair practice of "sock puppeting".
In his fake posts, many of which appeared to have been deleted, Ellory used the names Nicodemus Jones and Jelly Bean to heap praise on his works.
In response to Ellory, best-selling authors including Ian Rankin, Val McDermid and Lee Child condemned "fraudulent" writers caught praising their own work on Amazon.
They signed an open letter attacking the use of "fake identities".
Monday's letter, which was also signed by authors Mark Billingham and Jo Nesbo, said it was "likely that other authors are pursuing these underhand tactics as well".
It went on: "These days more and more books are bought, sold, and recommended online, and the health of this exciting new ecosystem depends entirely on free and honest conversation among readers.
"But some writers are misusing these new channels in ways that are fraudulent and damaging to publishing at large."
After the RJ Ellory story, Northern Ireland crime writer Neville said it was time to speak out about his own experience.
"This has been building up for some time but the tipping point was on Friday when the Ellory controversy broke," he said.
"The crime fiction community is small and everyone knows each other. This has become a big deal across that community, it has caused quite a ripple," he said.
"For me, it has meant that I've had bad reviews but it did not make a big difference to my ratings. But for others, it has been hard. It is not easy making a living as a writer.
"I have no interest in starting a feud with Sam Millar. I don't bear him any ill will.
"It does not have an impact on me and, at the end of the day, it is free publicity for him."
But Millar hit back.
"As far as those fake names, I can say I have never written a review using them," he said.
"When I checked a couple of them, they were mostly four and five stars. If you look at my books reviewed by people on Amazon, you will see one stars and two stars, some by writers. I have never asked Amazon to remove them, nor complained on line about them.
"Ironically, the only book I've ever read by Mister Neville I reviewed for the influential website New York Journal of Books," he added.
"I think if you read it, it wasn't too bad a review. I get lousy reviews sometimes myself, but take it on the chin. I've reviewed 'tons' of fiction/crime books for writers, and never given a negative review of any of them.
"If I don't like a book (after a few chapters) I will not review it, as I do not like to give bad reviews to fellow writers, as I know how difficult enough it is without adding grief."
David Torrans who runs the bookshop No Alibis in Belfast's Botanic Avenue said he could understand how the current pressure on writers might lead to sock puppeting.
"It is a surreal world. Publishers are placing more pressure on authors to do self promotions, over and above 15 or 20 years ago," he said.
"Then, the publishers would have had marketing departments and were much more robust in trying to promote authors' work. They could afford to market.
"Now, the whole pie is being cut a lot thinner. The automatic pressure is on authors and personally, I think this may well lead to folks promoting them in ways that are not as morally upright as one would expect.
"Writers think: 'I have to have my book on top of the Amazon sellers -This is one way of attempting to do it.'"
However he said the idea of creating a false identity to promote a book which in reality is yourself was "unbelievably suspect".