Irish survey says lack of understanding of mental health issues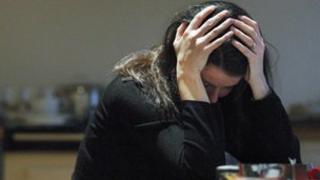 A survey has found that a lack of understanding of mental health problems is still fuelling stigma and preventing people from accessing support.
The researched were compiled by St Patrick's University Hospital in Dublin.
The findings show that over a fifth of people surveyed believe those suffering from mental health problems are of below average intelligence.
Thirty-one per cent of respondents said they would not willingly accept someone with a mental health problem as a close friend.
Sixty-two per cent would discriminate against hiring someone with a history of mental illness on the grounds that they may be unreliable and 42% felt that undergoing treatment for a mental health problem is a sign of personal failure.
Paul Gilligan, chief executive of St. Patrick's, said: "Data from the World Health Organisation indicate that approximately one million people worldwide die by suicide each year. This translates to one death by suicide every 40 seconds.
"These figures highlight the critical requirement to reduce stigma and barriers to accessing mental health care. It's also essential that those looking for help are provided with adequate high quality services that they can trust in."
Three hundred people nationwide took part in the survey.
St Patrick's Hospital said the data suggested that exposure to mental health problems was very widespread with 40% of respondents revealing that a close member of their family (parent, child, brother, sister) has been treated, 60% stating that close friends have been treated, and 53% confirming they have worked with someone who has been treated for emotional or mental health problems.
Tom Maher, director of clinical services at St. Patrick's said: "We need to prioritise the promotion of mental health literacy among the general population and health care professionals and with this in mind St. Patrick's has embarked on a free series of mental health information evenings for families and carers."