Apology for further sentence delay for killer of Ciaran Woods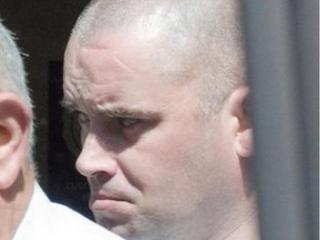 Gary Philip Moane, the killer of former Fermanagh GAA player Ciaran Woods, will be sentenced on Friday following a fourth adjournment in as many months.
Former Enniskillen Crown Court Judge David McFarland apologised for the adjournment.
He said he wished to review what was a highly complex case with regard to sentencing.
Moane pleaded guilty to the manslaughter of Mr Woods on 20 July 2010.
He had been initially charged with murder but the charge was dropped in May when the prosecution finally accepted his guilty plea to the manslaughter of the 36-year-old Lisnaskea father of two.
The plea was accepted on the basis that the alcoholic, from Lisolvan Park, Brookeborough, was suffering from an abnormality of the mind, when he attacked and first stabbed Mr Woods twice in the chest, and then turned the knife on 37-year-old Kathleen McQuaid, at her Edenmore Road home in Tempo.