Drugs 'factor' in Kinsale men's deaths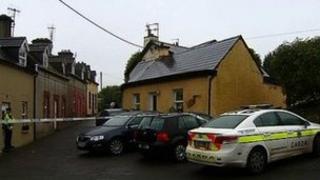 The Health Service Executive has issued a warning to drug users about a brown powder form of ecstasy, which may have been a factor in the death of two men in County Cork.
The substance is known to contain Methylamphetamine, better known as MDMA or ecstasy, and Paramethoxymethamphetamine or PMMA.
It said Irish police have confirmed the product may have been a factor in the deaths of Michael Coleman and Liam Coffey in Kinsale at the weekend.
Medical professionals in the Cork area have been told to be vigilant, and the public is advised that the drugs carry serious health risks, particularly when combined with other drugs including alcohol.
The HSE said if someone gets into difficulty after taking the substance, it is important to get help immediately.
Symptoms associated with the powder include high fever, rapid heart rate and agitation.
Trace origins
The HSE is liaising with community and voluntary groups working with drugs users in the area and also with police.
David Lane, co-ordinator of addiction services for HSE South, said the biggest concern was that anyone who uses the powder with other drugs and/or alcohol is at a higher risk of overdose.
Mr Lane said the HSE first became aware of the powder when emergency services received a call on Sunday morning.
He said Irish police were making good progress in tracing its origins and that tests carried out at the HSE's National Laboratory confirmed the powder contained MDMA and PMMA.
A leading emergency medicine consultant has warned that frontline workers sometimes do not know what illegal substances patients have taken as they try to treat them.
Dr Chris Luke said that 20 years ago there were only about six or eight different drugs available, but now there is a myriad, including those made artificially or genetically modified, which are then sold online.
He advised people to look out for unusual behaviour in their friends when out socialising and try to take care of each other.
Dr Luke also stressed that if a person has collapsed, it is vital that all available information is given to the paramedics or gardaí who may be trying to treat that person.
Meanwhile, a man has been arrested in connection with the deaths of Mr Coleman and Mr Coffey.
The man, who is in his 20s, was arrested in Cork city on suspicion of drug dealing.
He has been taken to Bandon Garda Station and can be detained for up to 24 hours.
Two other men and a woman were questioned in connection with the investigation, but were released without charge.