Jill Meagher: man charged with rape and murder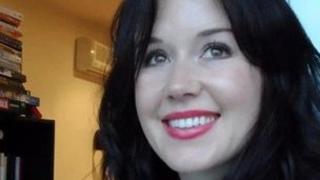 A man has been charged in Melbourne with the rape and murder of Irish woman Jill Meagher.
Mrs Meagher, who was originally from Drogheda, was on a work night out with colleagues when she disappeared in the early hours on Saturday.
Adrian Ernest Bayley, 41, from the Melbourne suburb of Coburg, is due to appear in court in the early hours of Friday, local time.
Her family have spoken of their heartbreak.
A major investigation was launched after Mrs Meagher went missing.
Mrs Meagher worked for ABC radio.
She moved with her husband to Australia from Ireland three years ago.
In a statement, her uncle, Michael McKeon, said the family was devastated.
"We are heartbroken. She was the first grand-child my mother had and her aunts, uncles and cousins are powerless to describe their loss," he said.
"There are no words to describe how we feel at what has happened."