Prosecutors in France appeal over Creteil rape verdicts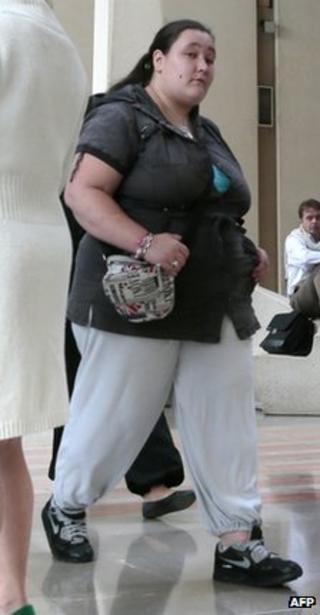 French prosecutors have appealed against verdicts in a Paris gang rape trial amid public outrage over acquittals and light sentences.
Fourteen men were accused of repeatedly gang-raping two teenage girls in the run-down Paris suburb of Fontenay-sous-Bois more than a decade ago.
Ten were acquitted while the others received a year in prison or suspended sentences of three years.
A lawyer for the women described the verdicts as a "judicial shipwreck".
The two adult women made the allegations in 2005 over crimes committed against them between 1999 and 2001, when they were in their mid-teens.
They said they had been repeatedly raped in places such as cellars, stairwells and car parks.
One victim, known only as Nina, said she had been a virgin when she was first attacked one night, returning from the cinema.
On one occasion, she was gang-raped in a wooden play house in the courtyard of a kindergarten, Liberation newspaper reported last month.
Nina, who described herself as being a "very pretty girl" at the time of the attacks, has since put on 70 kilos (11 st) in weight.
"I created a shell for myself like a tortoise," she said. "When I see myself in the mirror, I see what they did to me."
Pointless to complain?
Prosecutors had called for eight of the accused to be given sentences of between five and seven years.
They had made no sentencing recommendations for the other six accused, AFP news agency reports.
"The verdict is too far from the prosecution requests, both on the sentences given and certain acquittals," said Nathalie Becache, chief prosecutor for the Paris suburb of Creteil.
She said the verdicts passed by the Creteil court did not take into account how the crimes had been committed or the "particularly serious physical and mental damage" done to the two victims.
Speaking after Wednesday's verdicts, lawyer Laure Heinich said: "When you hear 'guilty of group rape: three years' suspended', you have to ask yourself, what is the point of the punishment?"
"They feel like they've been in a judicial shipwreck," she told France Info radio.
Feminist groups have called on President Francois Hollande to hold a public debate on violence against women.
In a public letter to Mr Hollande, they wrote that the verdicts were "disastrous".
"They seem to say to the victims that it is pointless to complain and to the rapists that will not be convicted or will get off lightly," the letter said.
One of the hash tags being used by campaigners on Twitter is permisdevioler (licence to rape).