World Remembrance Day for Road Traffic Victims marked in Ireland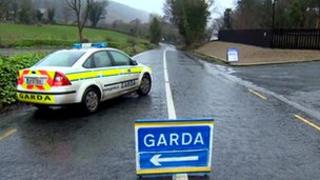 People who have lost their lives in road accidents are to be commemorated in a series of events across the Republic of Ireland on Sunday.
Churches of all denominations are taking part in special prayer services to march World Remembrance Day for Road Traffic Victims.
More than 23,000 people have died on Irish roads since the state officially began to record road deaths in 1959.
So far this year, there have been 150 road fatalities in the Republic.
In Cork, members of the emergency services, crash survivors and relatives of those who have lost a family member on the roads are due to attend a mass in the city.
In County Westmeath, the Irish Road Victims Association have teamed up with the local council to organise a tree planting ceremony in Mullingar.
Those attending have been invited to take along a photograph of their loved ones and to float a candle on the lake afterwards in their memory.
Commemorations are also taking place in Counties Donegal, Carlow, Louth, Mayo, Meath, Galway, Offaly and Kerry.
In Northern Ireland, a mass is due to take place in St Brigid's Church, Carnhill in County Londonderry on Sunday afternoon.
The Day of Remembrance for Road Traffic Victims was first held in the United Kingdom in 1993.
Twelve years later, the United Nations adopted a resolution calling on governments to mark the third Sunday in November each year as a worldwide commemoration to those who have died on the roads.
The Republic's Road Safety Authority (RSA) said observation of the day "provides an opportunity to draw the public's attention to road traffic crashes, their consequences and costs, and the measures which can be taken to prevent them.
"The day also provides an opportunity to remind governments and society of their responsibility to make roads safer."