Sr Mary Theresa Grogan found not guilty of sex assaults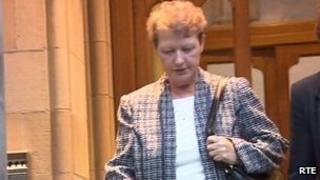 A nun on trial for indecently assaulting pupils in a school in the Irish midlands in the 1970s has been found not guilty by direction of the trial judge.
Sr Mary Theresa Grogan had pleaded not guilty to 63 charges of indecently assaulting seven girls while they were pupils in the school.
The trial of Sr Grogan, who was also known as Sr Peter, had gone on for three weeks at Sligo Circuit Court with the final week taken up by legal argument.
Judge Donagh McDonagh withdrew the case from the jury and ruled that Sr Mary Theresa Grogan be found not guilty.