Dropbox sets up international headquarters in Dublin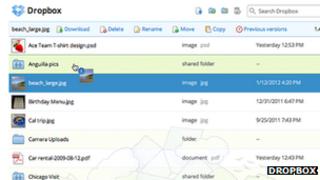 Technology firm Dropbox has said it is establishing its international headquarters in Dublin.
Its internet-based service allows its 100 million users to access their documents from a range of different devices anywhere in the world.
The Irish office will provide technical support and other functions.
Dropbox said it plans to begin recruiting immediately for a range of different roles.
At this stage, it is not clear how many Irish employees will be recruited.
The company was founded in June 2007.