Rachida Dati: French court orders tycoon paternity test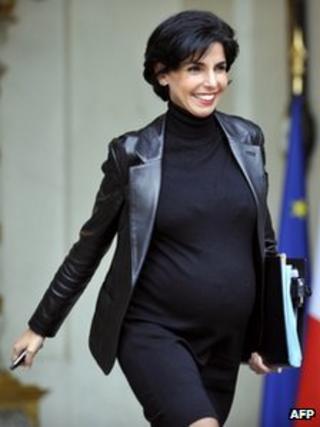 A court has ordered one of France's richest men to take a paternity test to determine if he fathered a child with former cabinet minister Rachida Dati.
Dominique Desseigne, who owns a chain of luxury hotels, restaurants and casinos, says he briefly dated Ms Dati while she was justice minister.
But he insists he could not have fathered her three-year-old daughter.
He cannot be forced to take the test but the court may interpret a refusal as proof he is the father and liable.
Appointed by former conservative President Nicolas Sarkozy, Ms Dati was the first Muslim woman to serve as a government minister in France.
The wrangle over her child is the latest to cast light on the sexual antics of French politicians, once a taboo subject.
'Other lovers'
Ms Dati, 46, gave birth as a single mother on 2 January 2009, without naming the father of her child.
She took the case against Mr Desseigne to a court in Versailles to try to make him accept paternity.
Friends of Mr Desseigne quoted by French newspaper Le Monde said Ms Dati had sent him letters offering to settle the case out of court.
The friends said he had holidayed with her in Mauritius at the end of 2007 but that the relationship ended in February 2008 with him having made clear he did not want to have a child with her.
According to Le Monde, the businessman's lawyer intends to argue that his client could not have been the father and that Ms Dati had other lovers around the time of the conception.
Speaking to the newspaper himself, Mr Desseigne, 68 and a widower, said he had always acted "correctly" and had nothing to reproach himself about.
He owns the celebrated Champs-Elysees restaurant Fouquet's and his business empire also includes 37 casinos, 15 luxury hotels and 130 restaurants and bars, with a turnover of nearly 1.1bn euros (£0.9bn; $1.4bn) last year.