Eamon Kelly dies after Dublin gun attack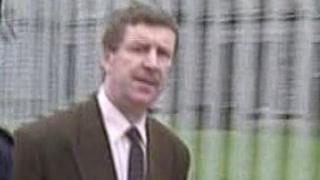 The man who died after a gun attack in Dublin on Tuesday afternoon was 65-year-old Eamon Kelly.
He was a convicted drug dealer and a major figure in organised crime in the city.
He was shot at Furry Park Road, in the north Dublin suburb of Clontarf, shortly after 16:00 GMT.
There is speculation that the Real IRA was behind the murder in retaliation for the killing of its Dublin leader, Alan Ryan, in September.
Kelly was taken to Beaumont hospital by ambulance after he was shot but was later pronounced dead.
A man in his 30s was arrested at the scene of the shooting.
Police are to carry out searches at two cordoned off areas on Wednesday.
Kelly was jailed for 14 years in 1993 for the possession of a large quantity of cocaine.