Q&A: Bid to ban German far-right party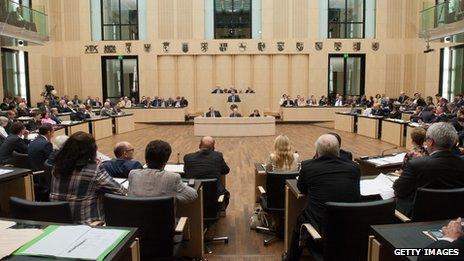 The German upper house of parliament, the Bundesrat, has voted to ask the constitutional court to ban the far-right National Democratic Party of Germany (NPD).
The Bundesrat represents the country's 16 constituent states and is entitled to launch such cases on its own.
The lower house and the government, which also have this power, have yet to decide whether or not to join the petition.
BBC Monitoring reports and analyses news from TV, radio, web and print media around the world. For more reports from BBC Monitoring, click here. You can follow BBC Monitoring on Twitter and Facebook.