Czech voters pick new president to replace Klaus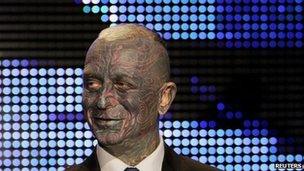 Czechs are electing a successor to President Vaclav Klaus, a conservative Eurosceptic who has led his country for the past 10 years.
It is the first direct election for the president, who makes some key appointments but does not carry much day-to-day power.
Voters have nine candidates from whom to choose. Opinion polls suggest that there is no clear front runner.
The election will go to a second round if no candidate wins 50% of the vote.
The BBC's Rob Cameron reports from Prague that a debate between the candidates on the eve of the vote was lacklustre, and did little to narrow the field.
There were just too many candidates for a meaningful exchange of views, he says.
Two of the most prominent candidates are former prime ministers, Milos Zeman and Jan Fischer.
Mr Fischer, however, is dogged by his past membership of the Communist Party, while Mr Zeman's time in office was controversial, our correspondent reports.
The elderly Foreign Minister, Karel Schwarzenberg, is a favourite among the young urban voters.
Another contender is the drama professor, painter and composer Vladimir Franz, who is covered in blue tattoos.
The new president will represent the Czech Republic abroad and appoint candidates to the constitutional court and the central bank.
Mr Klaus, a charismatic but divisive figure, is barred by the constitution from seeking a third term in office.
Correspondents say his departure is likely to be welcomed in many European capitals, which were often exasperated by his blunt suspicion of European integration.
However, many in the Czech Republic gave him credit for his economic policies when in government in the 1990s, and for his decision to keep out of the euro.
Mr Klaus's predecessor as president was the playwright and dissident Vaclav Havel, the leader of the Velvet Revolution that brought down Communist rule in 1989.