Paris women finally allowed to wear trousers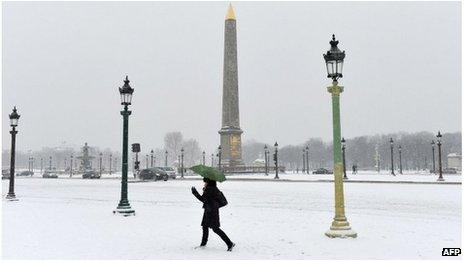 The French government has overturned a 200-year-old ban on women wearing trousers.
The Minister of Women's Rights, Najat Vallaud-Belkacem, said that the ban was incompatible with modern French values and laws.
She said the law, imposed on November 17, 1800, had in effect already been rescinded because of incompatibility.
The move to formally repeal the law followed a parliamentary question asked last year.
According to the law, women needed to have the permission of local police if they wanted to "dress like a man" and wear trousers.
Though it has been ignored for decades, formally it remained on the statute books.
Ms Vallaud-Belkacem said the original law had been intended to prevent women doing certain jobs.
"This order was aimed first of all at limiting the access of women to certain offices or occupations by preventing them from dressing in the manner of men," she said.
It was modified in 1892 and 1909 to allow women to wear trousers if they were "holding a bicycle handlebar or the reins of a horse".
During the French Revolution, Parisian women had requested the right to wear trousers and working-class revolutionaries became known as "sans-culottes" for wearing trousers instead of the silk-knee breeches preferred by the bourgeoisie.