Magdalene laundries report to be raised in Irish Parliament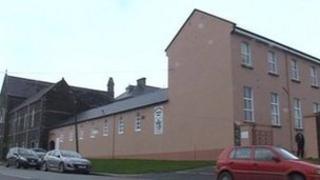 TDs will be able to discuss the report into the Magdalene Laundries in the Irish Parliament later.
On Tuesday, Irish Prime Minister Enda Kenny apologised for the stigma and conditions suffered by the inmates.
Mr Kenny said the laundries had operated in a "harsh and uncompromising Ireland," but he stopped short of a formal apology from the government.
The issue is also due to be discussed at the parliamentary party meetings of Fine Gael and Labour.
About 10,000 women passed through the laundries in the Irish Republic between 1922 and 1996, the report revealed.
The laundries were Catholic-run workhouses that operated in Ireland.
Mr Kenny expressed his sympathies with survivors and the families of those who died.
He added that the report found no evidence of sexual abuse in the laundries and that 10% of inmates were sent by their families and 19% entered of their own volition.
But some former inmates rejected Mr Kenny's apology and demanded a fuller and more frank admission from government and the religious orders involved.
The inquiry, chaired by Senator Martin McAleese, found 2,124 of those detained in the institutions were sent by the authorities.
There will be a full debate in the Irish parliament in two weeks time giving members time to read the 1,000-page document.
State involvement
Girls considered "troubled" or what were then called "fallen women" were sent to the laundries and did unpaid manual work.
In 2011, the UN Committee Against Torture called on the Irish government to set up an inquiry into the treatment of thousands of women and girls.
In response, the Irish government set up an inter-departmental committee, chaired by Senator McAleese, to establish the facts of the Irish state's involvement with the Magdalene laundries.
Survivors and representative groups, and the religious congregations, co-operated with the departmental committee.
Senator McAleese's inquiry found that half of the girls and women put to work in the laundries were under the age of 23 and 40%, more than 4,000, spent more than a year incarcerated.
Fifteen percent spent more than five years in the laundries while the average stay was calculated at seven months.
The youngest death on record was 15, and the oldest 95, the report found.
Some of the women were sent to laundries more than once, as records show a total of 14,607 admissions, and a total of 8,025 known reasons for being sent to a laundry.
Statistics in the report are based on records of eight of the 10 laundries. The other two, both operated by the Sisters of Mercy in Dun Laoghaire and Galway, were missing substantial records.