Irish home property prices fall 3%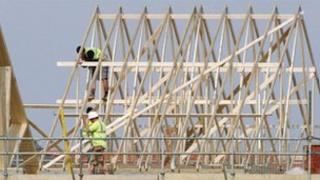 Residential property prices in the Republic of Ireland fell 3% in March compared to a year earlier, the state statistics office said on Thursday.
Prices rose slightly in Dublin.
The annual rate of decline in residential property prices has slowed sharply from 16.3% a year ago.
However, prices across the country have not risen since 2008 and are, on average, 51% below their 2007 peak.
The financial crisis of 2008 forced the Irish government to put 64bn euros (£54bn) into the country's banks and a guarantee promising to cover their debts.
Tens of thousands of construction workers were left unemployed and a generation of mortgage holders deep in debt.