Gunman kills top official in Hamelin, north Germany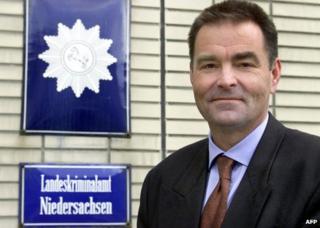 A gunman in the north German town of Hamelin has shot dead the top district executive before shooting himself fatally, according to police.
The unidentified attacker opened fire on Ruediger Butte, the administrator for Lower Saxony's Hamelin-Pyrmont district, in his office.
The Social Democrat (SPD) politician, 64, was a former director of criminal investigations for Lower Saxony.
Hamelin is famous worldwide for its folk tale of the Pied Piper.
It is not yet clear what motive the gunman had.