Q&A: Bulgaria's parliamentary elections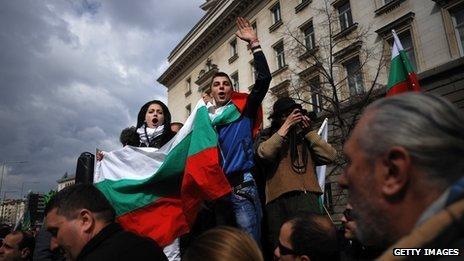 Bulgarians go to the polls on 12 May in an early election after nationwide protests against low living standards and widespread corruption forced the government of the centre-right Gerb party to resign in February.
The election campaign has been marred by revelations of illegal wiretapping of politicians, with prosecutors pointing a finger of blame at Gerb's second most senior politician, former Interior Minister Tsvetan Tsvetanov.
Opinion polls have predicted that no party will win an outright majority, prompting fears of a hung parliament and further instability in the EU's poorest country.
BBC Monitoring reports and analyses news from TV, radio, web and print media around the world. For more reports from BBC Monitoring, click here. You can follow BBC Monitoring on Twitter and Facebook.