Key found on body unlocks French murder case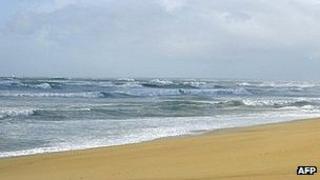 A key found in a murder victim's pocket has enabled French investigators to identify the man nearly two years after his body was discovered on the coast.
Reports say the police managed to track down the locksmith and the trail then led to an address in Paris.
The victim - a Frenchman of North African origin - had suffocated after being bound and gagged.
His body had been stuffed into a suitcase, which was found floating off Lorient in western France.
The man, aged about 50, had been employed by a massage parlour in Paris.
When the body was found, it had already been inside the case at sea for at least two weeks.
Even after police released a photofit image of the man and appealed for witnesses, they were unable to identify him, the newspaper Le Figaro reported on Monday.
"Now that we know who this is it will be easier to find the guilty party," said an assistant prosecutor in Lorient, Christine Le Crom.