Man escapes injury in County Offaly as gun misfires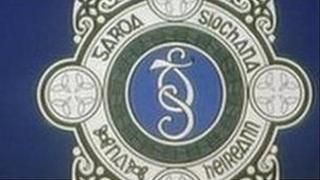 Police are investigating an incident at a boxing gym in County Offaly on Thursday.
A man armed with a gun and wearing a balaclava attempted to shoot another man in the gym at the Axis business park in Tullamore at about 21:00 BST.
The gunman made two attempts to shoot but the weapon failed to fire and he fled.
A burned-out car was discovered a short distance away. No-one was injured in the incident.