Suspect cannabis 'not contaminated' say police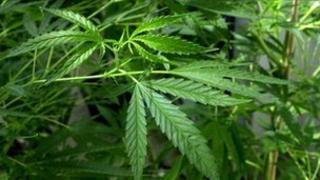 Police in the Irish Republic have confirmed that cannabis that was tested after two women were left seriously ill, was not contaminated.
The women are still in hospital in Drogheda, County Louth. and their condition is improving.
They were taken into intensive care after suffering what appeared to be fits and seizures.
At first it appeared they became ill after smoking cannabis and the health and safety executive put out an alert.
The warning said a contaminated batch of cannabis seemed to be circulating in the Louth, Meath and Cavan region.
Cannabis was found at two houses that were searched in County Louth after the women were admitted to hospital.
It was the results of tests on the cannabis found in these searches that confirmed the cannabis was not contaminated.
The women are not believed to have known each other but it was thought they had each taken cannabis from the same source.