German police reported to have raided Islamist network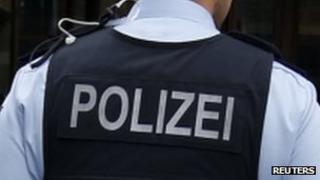 German police are reported to have carried out a series of raids against a suspected Islamist militant network.
Reports suggest the police targeted a money-laundering operation which financed terrorist activity, and people planning to use model aircraft to carry out an attack.
Flats and other premises were raided in the early hours of Tuesday in Bavaria and Baden-Wuerttemberg in the south of Germany and Saxony in the east.
No arrests have been announced so far.
The police investigation centres on men of Tunisian origin, according to German media, several of them studying flight and space technology at Stuttgart University.
Police say documents and technical equipment were seized as part of the investigation into plans to use two remote-controlled model planes to launch a terrorist attack.
A parallel investigation is looking into suspicious money transfers thought to be used to finance a "Holy War".
Flats were searched in Stuttgart and Munich, and the town of Dachau in Bavaria.
An internet provider in Saxony was also targeted.
Armed anti-terror police were used in the raids in Munich and Stuttgart as they expected to encounter weapons.