Horsemeat scandal: McAdam Food sues ABP Food Group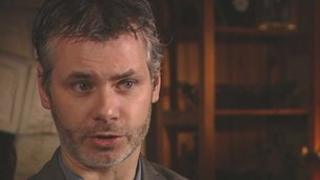 The owner of an Irish meat trading company, which was linked to the horsemeat scandal, is suing a major Irish food processor.
Martin McAdam has launched legal action against ABP Food Group for alleged defamation and loss of business.
Mr McAdam claims the company made "false and malicious" allegations about him and his firm.
Horse DNA was first found in processed beef products by Irish food inspectors in January.
A number of beef products, including frozen lasagne, were withdrawn from sale in the UK and Europe at the height of the scandal, after they were found to have traces of horsemeat in them.
During the initial tests in the Republic of Ireland, Silvercrest, which at the time was owned by the ABP Food Group, was identified as one of three meat processing factories in the UK and Ireland that had supplied beefburgers containing traces of horsemeat.
Silvercrest was sold in April to the Irish-based Kepak Group.
On Friday Mr McAdam's legal team said the claim against ABP Food Group is in relation to the assertions made by ABP when there was no evidence linking Mr McAdam to the product at Silvercrest that was under investigation.