Dublin mountains remains: Woman may have been abducted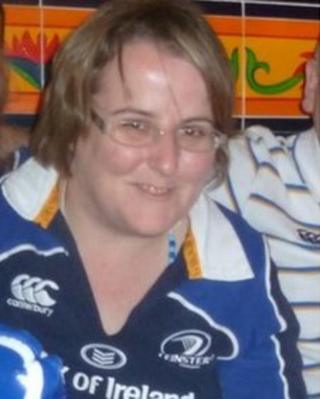 Police are investigating the possibility that Elaine O'Hara, whose remains were found in the Dublin mountains, could have been abducted.
The 36-year-old, from Killiney in south Dublin, had been missing for more than 13 months.
But the inquiry into her disappearance is now being conducted along the lines of a murder inquiry.
The discovery of handcuffs at a reservoir is being seen as a sinister development.
Police have said they are keeping an open mind and not ruling anything out.
Internet dating
But one theory they are working on is that Ms O'Hara may have arranged to meet someone she had been in contact with by using an internet dating site.
The cause of her death has not yet been established.
Detectives are trying to establish Ms O'Hara's movements from the time she was last seen alive in Shanganagh in south Dublin, between Dun Laoghaire and Bray in north Wicklow, and the location where her remains were uncovered, which is about 10miles away at Killakee Mountain.
That find was made by a woman out walking her dog.
They are also trying to determine how some of Ms O'Hara's personal belongings ended up in a bag at a reservoir in Roundwood, County Wicklow, about five miles away from where her body was discovered.
The items included an object from her place of work and clothing thought to be Ms O'Hara's.
These were discovered, coincidentally, just two days before her body was uncovered.
Handcuffs were discovered in a follow-up underwater search at Roundwood.
Ms O'Hara had been unwell and had been discharged from hospital a short time before she went missing.