Athlone child rape accused appears in court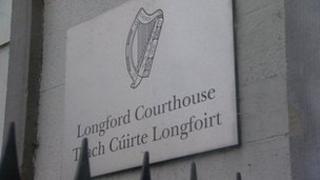 A man has appeared in court in the Republic of Ireland, charged with two counts of rape against two girls, aged six and nine, in County Westmeath.
The 30-year-old man, who cannot be named for legal reasons, was arrested by police at Barrack Street, Athlone on Monday.
He appeared at Longford District Court on Tuesday.
The court was told he made no reply when the charges were made against him.
The girls were taken to hospital after the alleged incident on Saturday.
They are expected to be interviewed by police in the coming days.
A police officer asked the judge to make an order on pre-trial publicity.
Judge Seamus Hughes said he wanted to remind the media of their obligations under Section 2, 7 and 8 of the sexual offences act.
He said he understood the heightened emotions of the public over the last couple of days but he said he was "confident the public will now do everything to co-operate with the legal process".
A solicitor for the man said he also wanted to raise concerns about publicity surrounding the case by the print media and other organisations.
The solicitor asked the court to order a psychiatric report on him.
He also asked Judge Hughes to make an order that the man be kept on suicide watch.
The accused will appear before Harristown District Court in Castlerea on Friday.