Serbia: Lazar Krstic outlines new austerity reforms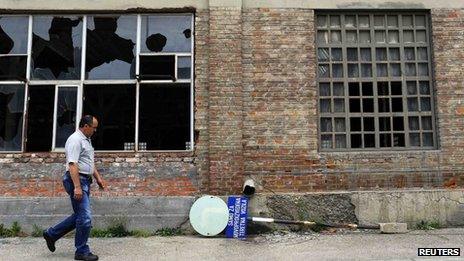 Serbia has announced plans to cut public sector wages by as much as a quarter, as part of wide-ranging austerity measures.
The reform package also includes raising taxes and slashing subsidies for loss-making companies.
Finance Minister Lazar Krstic said Serbia would be bankrupt within two years if it did not take action now.
The country is mired in a deep recession, with 25% of the workforce unemployed.
Mr Krstic unveiled the measures during an open session of government in Belgrade.
"Even though these reforms, which some people would say are 20 years overdue - I'd say they're at least 10 years overdue - we can carry them out in a responsible way," he said.
The measures should provide about 200m euros (£169m) annually, and a further 150m euros would be generated by reducing the so-called grey economy, smuggling and illegal tobacco trafficking, he said.
The BBC's Guy DeLauney in Belgrade says the government is calling it a "solidarity tax" - but the public sector workers on the receiving end are likely to see it as a brutal wage cut.
As public sector workers' income decreases, their expenditure will rise - because of an increase in sales tax.
Jobs will go too because of a privatisation programme, with almost 200 state-run companies to be affected.
Our correspondent says the government has won plaudits for anti-corruption campaigns and a pragmatic approach to Kosovo, but restructuring Serbia's long-neglected economy will be painful for hundreds of thousands of voters.